White Paper

Datum objave
21. prosinca, 2009
Kategorije objave
White Paper
Dear colleague,
We have the pleasure to send you attached the White Paper "Family Carers in Palliative Care" produced by the EAPC taskforce on Family Carers in Palliative Care.
WHAT IS THIS NEW EAPC TASKFORCE ABOUT?
In 2008 an EAPC Task Force on Family Carers in Palliative Care was established. This Task Force aims to gather information about specific and general needs of family caregivers (including friends and significant other relationships) who provide unpaid care to patients approaching the end of life. We aim to improve the support and recognition of family carers by health and social care professionals working in the field of hospice and palliative care in Europe. Furthermore the Task Force tries to shed light on particular needs, experiences and the role of family carers within this field.
A 'White paper' on the Family Carers in Palliative Care
The aim of this 'white paper' is the summarise the evidence on family carers and make recommendations about their main support needs to policy makers and professionals in palliative care in different European countries.
HOW TO PARTICIPATE?
We would be grateful if you could provide feedback and comments on the 'white paper' in relation to your country. If you do not have expertise in this topic please forward this letter and the 'white paper' to a colleague. Your responses are of great importance for the development of this 'white paper' and will help to inform professionals working in palliative care about the important contribution of family carers and highlight their support needs. Your answers can remain anonymous, if you wish. We have prepared a few questions to guide you but feel free to add more comments if you wish.
1. Is the 'white paper' comprehensive?
2. Does it reflect the position and needs of family carers in your country?
3. Are there specific omissions?
4. Are the recommendations appropriate?
5. Is the style of writing scholarly but easy to read?
We are grateful for your attention and support of the work of the EAPC. Please can you return all comments to Professor Sheila Payne by email [email protected] by 31st January 2010.
Yours sincerely,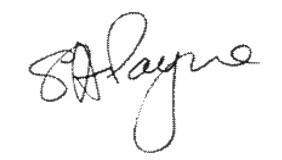 Professor Sheila Payne
Vice President of the EAPC
White Paper "Family Carers in Palliative Care"
(Visited 11 times, 1 visits today)